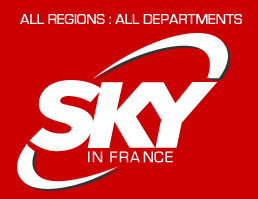 SKY TV INSTALLATIONS THROUGHOUT FRANCE
WATCH UK TELEVISION & LISTEN TO UK RADIO

News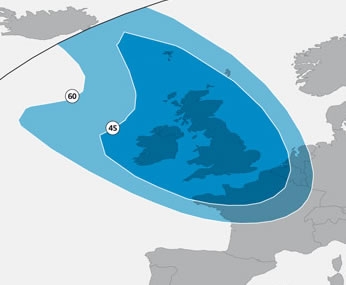 Coverage of the New Astra 2E satellite
SATELLITE RECEPTION FEELS THE HEAT
Expats in hotter areas of Europe are now finding the BBC & ITV harder to receive, as satellite reception approaches its low point of the year.
High temperatures lead to an increase digital noise in reception equipment, with more 'no signal' periods during the day, typically evenings. Added to this, an annual dip in strength over the summer can mean the UK beam signal drops below a reliable threshold, resulting in an annoying blocking and sound interference.
For many, the cure for this is not easy to achieve.
A bigger dish always helps, as does a better LNB (Low Noise Block- at the business end of the dish arms). LNBs get fried in hot countries. Cheaper models typically fail after 4-5 years. Most Sky and Freesat receivers now are quite sensitive in fringe areas of Europe. Cables are not usually a problem unless they have perished on a hot roof or have been eaten by rats (it happens). Often a dish is not pointed accurately, or its mounting has slipped in high winds.
If you have lost the BBC channels using either a Freesat or Sky Decoder you will need a larger satellite dish or perhaps a re-alignment of your existing dish.
Please email us please at info@skyinfrance.co.uk with the following information :
Name and address including postcode
Dish size (if known)
Location of the dish
Contact telephone number
We will get back to you to answer your queries or make an appointment to visit as soon as possible.
In the meantime you can access the Free UK channels via the internet using websites such as film on. This is a free service with no subscription required.
IPTV boxes are available if you can't have a large dish installed, internet speed of 2.5 meg is required.