Freesat Plus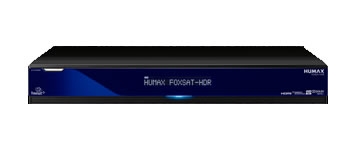 Freesat+ has now been launched, ensuring you will now never miss your favourite programmes again! Like Sky+, providing you have a Freesat+ satellite receiver, you will be able to pause, rewind and fast forward live TV, at the touch of a button! Furthermore, you will be able to record entire series on a Freesat channel of your choice, and record other programmes whilst you are not home. The Freesat+ satellite receiver will have plenty of available space ensuring you can maximise your viewing experience with the programmes you want to watch!
With Freesat+, you no longer require VHS tapes or recordable DVD's, as all your programming is stored directly onto the integrated hard disk drive on the Freesat satellite receiver, so you can watch any of your recorded programmes, when you want to. The hard drive can store approximately 320gb of data, which is around 80 hours of free HD programming!
Website: Splash Internet
Please note: Sky In France is not associated with British Sky Broadcasting Group plc ( BSkyB ).