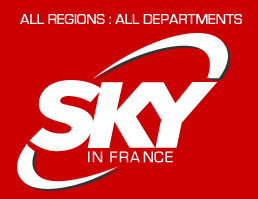 SKY TV INSTALLATIONS THROUGHOUT FRANCE
WATCH UK TELEVISION & LISTEN TO UK RADIO

Sky Digi-Boxes Sky 3D
Sky 3D. The next revolution in TV is here. Sky 3D, Europe''s first 3D channel, has launched. Using the latest technology to create an incredible 3D experience
Sky 3D. The next revolution in TV is here. Sky 3D, Europe''s first 3D channel, has launched. Using the latest technology to create an incredible 3D experience, Sky 3D will bring some of the best sports, movies and entertainment in amazing 3D, right to the heart of your living room.
Sky 3D is available please contact us for more information.
For all Sky World HD customers with a 3D TV, Sky 3D programming is available to you free of charge.